Ever since the dawn of time, man has yearned to create video games, to make a living goofing around, all free from the evil clutches of corporate publishers and their ilk. Now, for the first time in the history of the known world, this wish has come true. Welcome to Hypnotic Owl, the place where dreams go to die become reality.
» presskit()
» Newsletter
» Hypnotic Services
The Team
---
At its core, Hypnotic Owl is comprised of two people; two old friends and industry veterans[citation needed] hell-bent on bringing joy and peace to the world through the power of love. Also, video games.
Jan Lachnit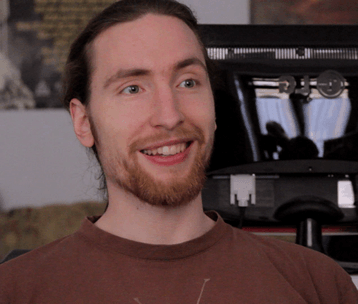 Born and raised in the lovely city-sized village of Konstanz, Jan set out to create the best Pen&Paper RPG ever made. When that didn't work out, he went on to studying Computational Visualistics and becoming a professional game designer, which went a little better. After graduating, he started to work for The Games Company, until they filed for bankruptcy. Which was totally not his fault. Probably. He then got hired by Silver Style Studios as Lead Game Designer for the award-winning MMORPG "Herokon Online". Now he is the Chief President of Business & Game Design™ for Hypnotic Owl.
Email: jan@nullhypnoticowl.com
Twitter: @jhackenstein
Hannes Flor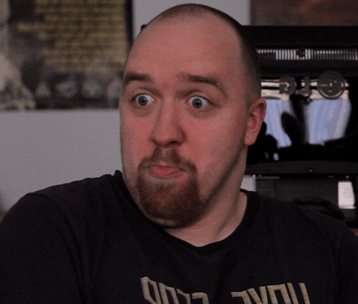 Most of his life is a mystery, though it is known that he attended the very same university as a certain aspiring game designer, with whom he would form a friendship that would last the two men for over a fraction of a decade. He later went on to become Daedalic Entertainment's Lead Compositor and Background Animator on numerous projects, most notably the even more award-winning Point&Click Adventure "A New Beginning". But his works are not confined to game development alone. Writing short stories and screenplays, directing films and making music, he is a jackass of all trades. He now serves as the Lead Captain of Programming & Narrative 'n Stuff™ for Hypnotic Owl.
Email: crabman@nullhypnoticowl.com
Twitter: @elCrabman
Collaborators
---
Of course, two people alone can't carry the projects we have in mind. Not if both of them are laughably inept when it comes to art, anyway. That is why we work with gifted artists, who've been so very kind as to aid us in our endeavour here at Hypnotic Owl.
Ankita Sharma
Ankita joined our team as a marketing and PR intern and wrote her masters thesis during The Wizard: WizHarder Edition production. She also draws and designs and some other cool stuff you can check out here.
Rieke Helms
Rieke is a graphic designer and was introduced to us by a mutual friend. She finalized our website and is helping us hunt down the perfect in-game art style. To see other samples of her work, visit her website Mondblau.
Stefan Köcher
Stefan was our first 2D artist. He worked together with Jan at Silver Style Studios and is now an artist for hire. He provided early concepts and game art for a previous project, as well as the art for our website. You can check out his work at Behance.
Chris Mauck
Chris is the bestest 3D artist we know. Granted, we don't know many 3D artists, but most are pretty good! After quite some years in the games industry, Chris decided to become a freelancer at which point we immediately snatched him up. You can check out some of his previous work in his portfolio.
Petra Rudolph
Petra worked with Jan at The Games Company and is now a freelance 2D artist and game designer. She contributed to our prototype game art and is responsible for most of our current concept art. Examples of her many works can be found at Dracoliche.
Giliam Spliethoff
Joining us from Holland to provide our games with a charming score, is the very talented Giliam Spliethoff. He and Hannes met during their time at Daedalic Entertainment and have stayed in touch ever since. You can find a variety of his works over at SoundCloud.
Tami the Intern
Tami started her internship as our Social Media Manager by kicking our ass and getting us to communicate more with our audience. So that increase in videos, podcasts, Insta and other social media content, you can thank her for that.