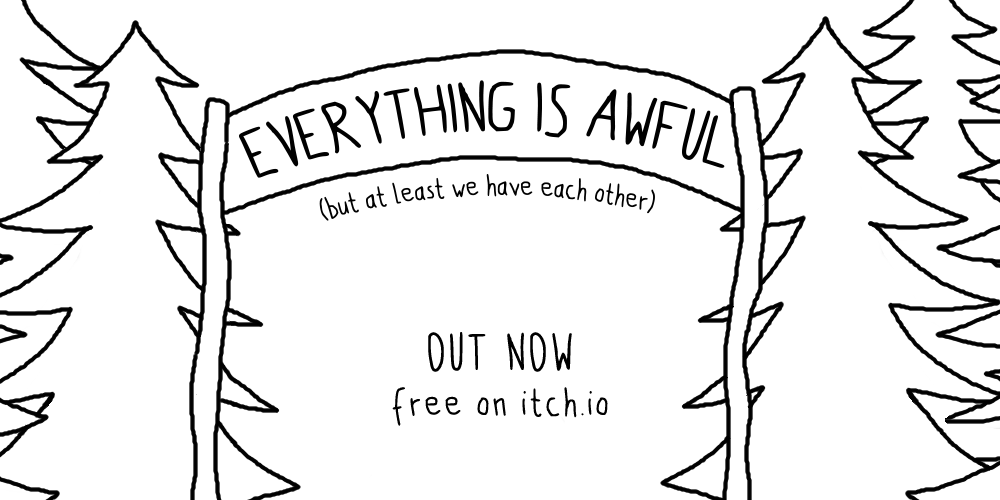 You've been dumped at Camp Greenwood, self-proclaimed vacation destination extraordinaire. But looks like your parents don't like you much, because this place sucks.
Everything Is Awful
---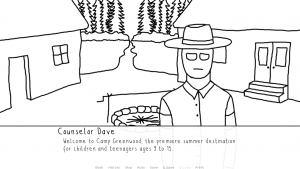 everything is awful is an odd little dating sim. After being dumped at a terrible summer camp, you'll meet the enthusiastic camp counselor Dave and the group of plucky teens you'll be spending the next few days with. Make friends, have adventures, and maybe even fall in love or whatever!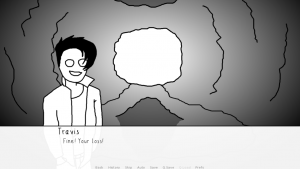 Features
4 romanceable characters!
Many secrets and truths to uncover!
Graphics possibly drawn by a 5yo!
Existential anxiety!
Available free for browser, Windows, Mac and Linux on itch.io!