Rejoice! The pepper prince is getting married! And the honor has fallen upon you to cater this magical event! Hooray!
A rhyming fairy tale adventure about love, grief, and the power of friendship. Solve puzzles, meet quirky fairy-tale-inspired characters, and help your friend regain confidence and self-love after heartbreak!
A Spicy Adventure
---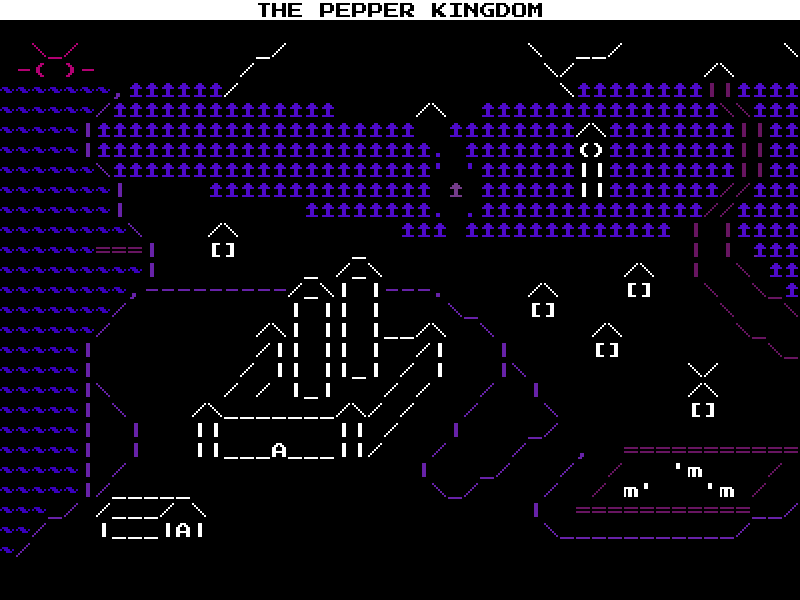 The Pepper Prince is a quirky point-and-click adventure, showcasing the latest in rudimentary ASCII graphics! Slip into the role of Hansel or Gretel who, after having been adopted by the gingerbread witch, are now running a successful confectionery business.
So when they are called upon by their friend, the pepper prince, they decide to bake them a very special wedding cake, featuring the ingredient the whole kingdom goes nuts over! (Can you guess what it is?)
Unfortunately, as they rarely do in these stories, things don't work out as planned and soon there's a mysterious change in weather, a disappearance, and a broken heart to be mended.
Features
A heartwarming tale told in 5 episodes
Photorealistic ASCII graphics
Incredibad puns
Pepper Prince Origins
---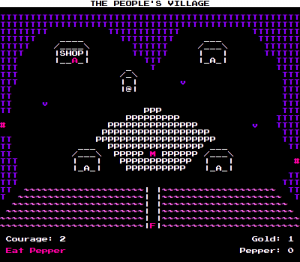 The Pepper Prince started out as a New Year's jam game, filled with silly fun, goofy characters including a donkey with diarrhea, and peppers galore. What was once an idle/clicker game is now being revisited in an episodic adventure format, picking things up where the original Pepper Prince left off.
See how it all began in (what by now can be considered) the free prologue!