You are the most handsome wizard of the academy. Except your face just got stolen. Can you make it through monster-filled mazes to catch the mysterious thief? Learn arcane gestures to cast magic spells and gather experience to make them more powerful! Position yourself strategically and outwit your enemies. Play the free turn-based dungeon puzzler The Wizard to prove that you are not just a pretty face!

Features
---
Turn-based Dungeon Puzzler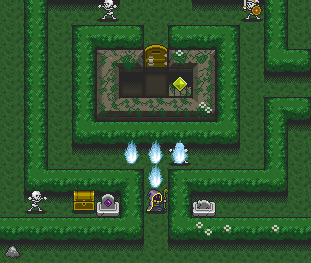 The Wizard is a free turn-based dungeon puzzler for your browser. You enter the dungeons underneath the wizard academy with basically nothing but your wizards hat. There you'll encounter mythical monsters and find marvellous spells. Defeated monsters grant you experience that can be used to upgrade your spells. But powerful magic alone will not be enough. You will have to use your spells carefully, think ahead and anticipate the enemy's moves or you will not live to see your face again.
Catch the Mysterious Thief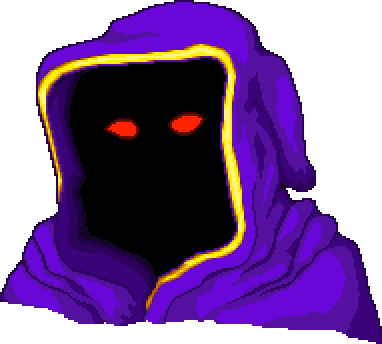 In The Wizard you slip into the purple robes of Kevin, the exceptionally beautiful, but uneducated wizard in training. While he was sleeping, some blighted scallywag stole his face. His face! His precious, wonderful face! The source of all his powers! He can hardly believe it. What kind of person is capable of such a heinous crime? But time spent wondering is time wasted. The thief is on the run, fleeing through the tunnels and passages underneath the wizard academy. It's time for Kevin to get some hands-on experience.
Cast Spells Using Gestures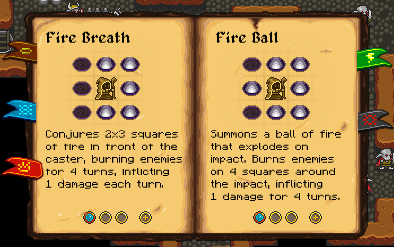 Spells in The Wizard are cast by manipulating the aether that surrounds the wizard. Learning the different arcane patterns is one of the many courses Kevin has flunked to tend to his delicate looks, so now he has to learn them on the fly. Luckily someone has carelessly left some old spell tomes lying around. If you look hard enough you might even find one of the forbidden spellbooks.
Play It Anywhere You Like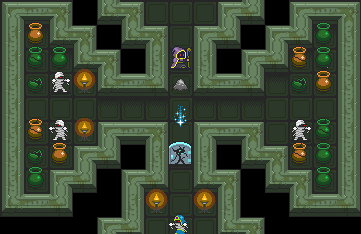 The Wizard was developed in HTML5. That means you can play it on PCs (Linux, Windows & iOs), tablets and smart phones as long as you have an up-to-date browser installed and a basic internet connection. Your progress will be saved automatically on your device. For the optimal experience we recommend using a PC or tablet with Chrome.